ALS introduces a new container for mercury testing in water
Jul 9, 2019
Proper sampling procedure as well as the use of an appropriate sampling container has a major impact on the quality of analysis result. Suitable container also facilitates safe and simple sample handling.
Some compounds in collected samples may be prone to changes due to physical, chemical and biological reactions. These changes may start immediately after sampling and last until the time of analysis. All water samples are at the greatest risk of developing processes that have a negative impact on the quality of the analysis.
Brand new preserved bottle for mercury testing
ALS Laboratory has just introduced a new bottle, especially for total mercury determination in water. This 60 ml glass bottle contains a small amount of hydrochloric acid, which makes mercury convert to a stable form (chlorocomplexes). The conversion ensures that from sampling to analysing in the laboratory, mercury is not lost by sorption to the container walls and to solid particles in the sample, by transition of mercury to the gaseous state (may occur in a reducing environment), or by mercury methylation. Thus, the mercury concentration is maintained at a level better corresponding to the sample composition at the time of collection.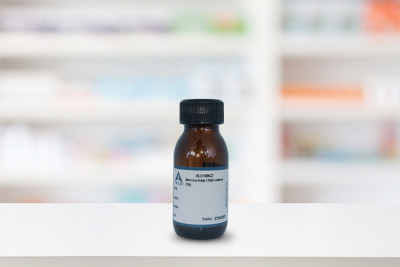 Using the sampling container
The sample container is suitable for all types of water, especially where low concentrations of mercury are expected. ALS laboratory has experimentally verified that the sampling container fits the intended use and improves the quality of the reported results.
The sampling container must not be rinsed before use. Although the sampling container contains only a small amount of dilute hydrochloric acid, we recommend to follow the principles of safe use when sampling - protect eyes with protective glasses and use suitable gloves.
If you have any questions about suitable sample or interest in our services, do not hesitate to contact us at +420 226 226 228 or by e-mail at customer.support@alsglobal.com.